Who needs Dancing? Adopt a Dog in a Club, like Rihanna!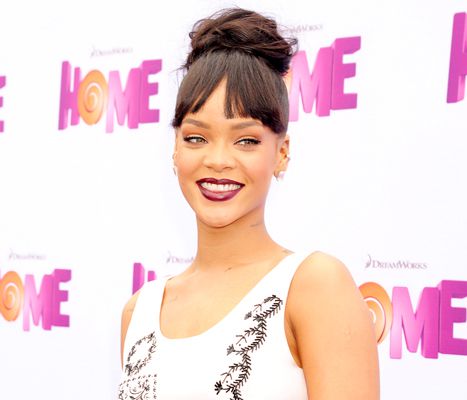 Youth goes to the parties and clubs in order to meet a date there, but this does not concern Rihanna. While everybody is looking for love, the star adopts dogs! The singer came at 1Oak in LA on June 27. Instead of partying till the sunrise, Rihanna returned home with a nice little dog.
The 29-year-old singer tells that she found the dog somewhere in the bathroom and the pooch ran up to her. She shares in a Snapchat video shot by her friend that she could not resist bringing the dog home because of his small adorable face.
Rihanna's friend made another video walking around her house and showing all the supplies the star has bought for the pooch. The friend says that the singer just went to the club and came back with such things as food, wee-wee pads, the cage and a "f*****g dog".
It looks like the "Bitch Better Have My Money" performer is totally allured by the dog. She calls him Pepe. There is one more video where the Grammy winner cradles the little pooch in her arms. The star coos trying to rock the dog to sleep. In such a way the star opens up about her maternal instincts.
The singer was probably busy with the dog all evening. Though, it did not keep her from having a fresh face and looking perfect the next day when she visited the BAT Awards. The event took place at the Microsoft Theatre in Los Angeles. The performer teased a video of her song "Bitch Better Have My Money". Rihanna threw a huge stack of cash at the face of Stephen Hill onstage. Wait for the full clip that will be launched on July 2.
2015-06-30