Watch Rihanna's Stunning Dior Campaign!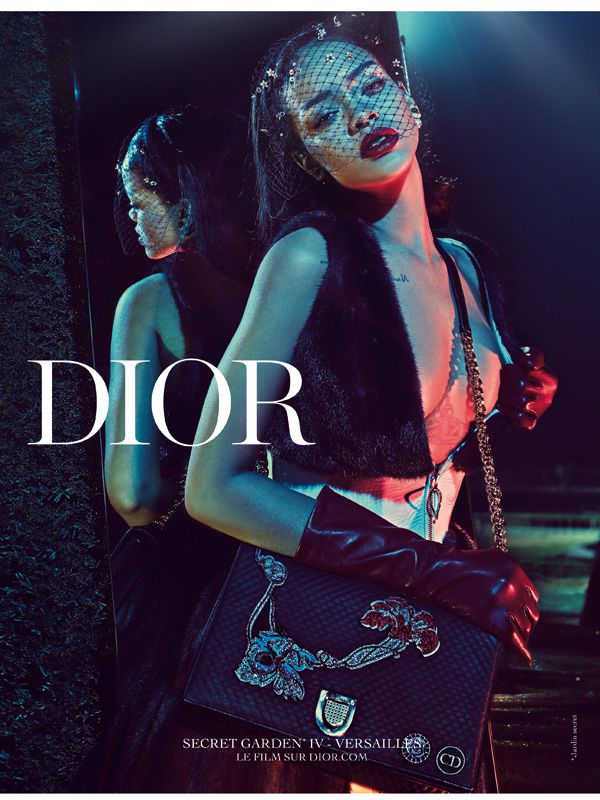 Everybody is dreaming to book a trip to France right now between the Film Festival in Cannes and Rihanna's new campaign video for Dior. Rihanna joins Natalie Portman and Jennifer Lawrence as the latest star face for the famous brand. Her debut for Dior has landed and, surely, she completely RiRi'd it.
The video and print campaigns were shot by Steven Klein in Versailles. They are dedicated to the fourth instalment of the company's "Secret Garden" video series. The singer is shown in a fantasy-like sequence. She is wandering around the beautiful palace and running up the recognizable stairs. It is obvious that she is clad in gorgeous clothes from Dior and accessories.
Klein shared his opinion about Rihanna's work. He considers that the singer's intrigue and mystery in combination with her sensibility and sharp looks made the video perfect. Her own features were essential for creation of the stage for Secret Garden. You can watch the teaser for the short film here.
By the way, Rihanna is the first black woman who has become a face of Dior. According to the rumours, the singer was collaborating with the French brand after her stunning appearance at Dior's Fashion show in Paris in 2014. She visited the event in a flirty pale pink label's design. Rihanna's campaign is more glamorous than some previous campaigns.
2015-05-15