Vin Diesel Names Daughter Pauline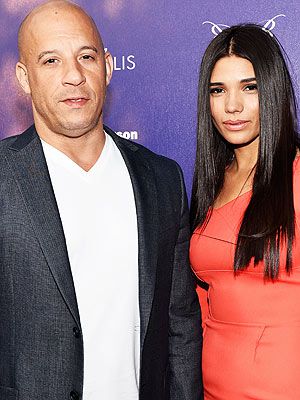 Vin Diesel revealed Today that he has given name to his daughter in honour of the late Paul Walker.
The actor thinks that Walker was in the room when the girl was born. Diesel could not think of any other human when he was cutting the umbilical cord. He felt Paul just was there. Vin Diesel decided to name his daughter Paulina, so that Walker's memory would be kept in his family.
The information from March 16 states that the star has welcomed a daughter with Paloma Jiménez, his girlfriend.
The Furios 7 47-year-old actor announced the birth of his third child by uploading a picture of the baby-girl on Facebook.
Diesel is hovering over Paloma and Paulina on the photo. It appeared that the mother is still in the delivery room bed.
Sweet lyrics from "What a Wonderful World" by Louis Armstrong captioned the image. Actually Diesel captioned the picture with the last stanza of the song.
The actor and the 31-year-old model also have a 4.5-year-old son Vincent Sinclair and a 6.5-year-old daughter Hania Riley. Usually the couple is not telling much about their private life.
2015-03-24