Vanessa Williams tied a Knot with Jim Skrip, See Her Gorgeous Dress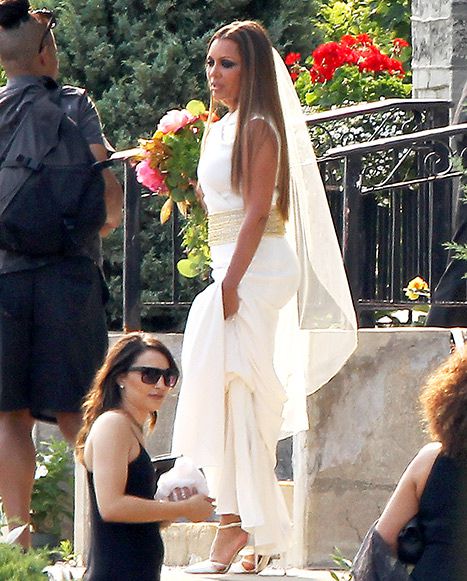 Vanessa Williams prepared the best for the last. She tied a knot with Jim Skrip on July 4. The 52-year-old actress chose to walk down the aisle with a 52-year-old businessman in a top by Carmen Marc Valvo and a silk skirt. The star belted these two pieces with a wide gold band.
The Trip to Bountiful Broadway celebrity had her long hair straight. She wore a traditional wedding veil. The star put on pointy-toe T-strap sandals on her feet.
They first met while being on vacation in Egypt two years ago. The couple found out that both of them are from NY state. Philly.com wrote that the actress told that going across the world might cause finding somebody who is just six hours away. This was last year in February. The ceremony took place in and around Buffalo (NY) where William's mom and her newly-minted husband grew up.
Williams announced her engagement during her visiting The Queen Latifah Show in September last year. The singer and actress boasted her amazing diamond ring and shared that Skrip made a proposal to her several weeks before that.
As for Williams, this is her third marriage. She and her ex-husband Ramon Hervey have two daughters (28-year-old Melanie and 26-year-old Jillian) and a son (22-year-old Devin). Williams was Hervey's wife from 1987 to 1997. Speaking about her second marriage, we must mention that she was married to Rick Fox, the NBA star. They split ten years ago after being married for six years. Williams and Fox have a 15-year-old daughter Sasha.
2015-07-08