Vanessa Paradis on Vogue Paris Cover, see Her Hips!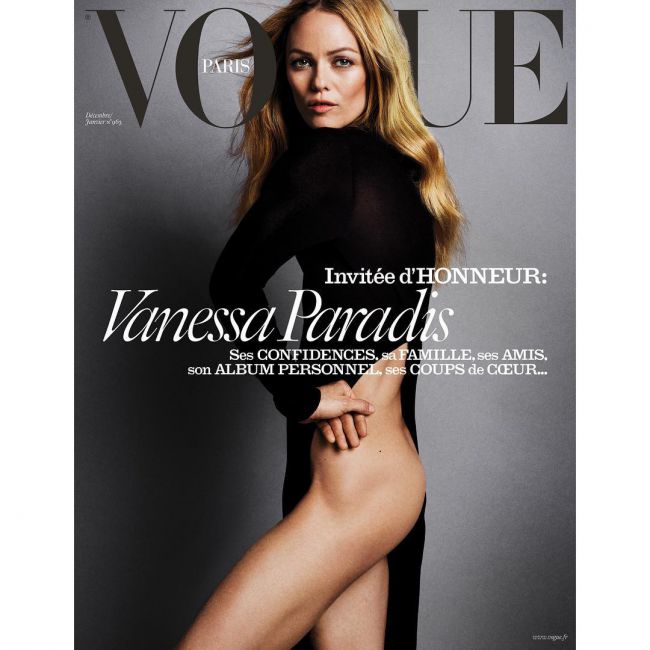 42-year-old Vanessa Paradis is not thinking about the end of her career. She appeared on the Vogue cover of the December holiday issue.
The star's thin frame in a long-sleeved black dress is shown. The dress is pulled up, so that her hip bone could be seen.
The magazine wrote on its site about an intimate conversation with the star. It is written that the French songstress invites the readers into her world. The star shows her family album and shares her memories connected with the stage and private life. Besides, the celebrity tells about Paris and the men who have shaped her life.
Vinoodh and Inez, the prominent photographers, made the photo set for Vanessa. The star also rocks her gap-toothed smile and profile on the other pictures. The issue will come out on December 1.
We remind you, that the celebrity is mother to two children: 13-year-old Jack and 16-year-old Lily-Rose. They are from her ex-husband Johnny Depp. By the way, Paradis' daughter is following her mom's footsteps. Lily-Rose is among Chanel's muses.
2015-11-24