Valuable Pieces of Advice from Matthew McConaughey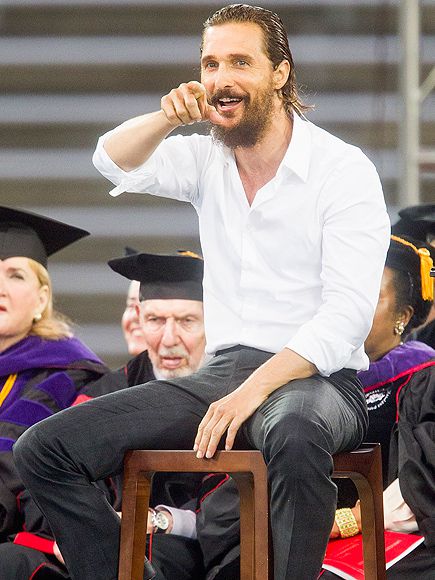 Matthew McConaughey went into personals during his commencement speech at the University of Houston this Friday.
The star revealed that the moist important things in his life are fatherhood, health, being a good husband, friendships and career. The actor wants to keep all of them in healthy shape. He considers that if he does not keep maintenance on these five issues, one of them can become weak.
McConaughey shared his best life advice with the graduating students at the university. His father "Big Jim" McConaughey played for the football team there once. The star warned the Class of 2015 not to fall the entitlement mantrap of feeling like a hostage. The 45-year-old actor assured the students that they are not. The actor advised them to get over it and get on with it. McConaughey assured that most things are more rewarding if one breaks a sweat to receive them.
The Oscar-winning star indicated that no one should ever say "unbelievable" since nothing really is.
He explained that one thing you can depend on people being is, actually, people. The actor considers the word "unbelievable" to be an unbelievably stupid one.
McConaughey also gave another piece of advice. He assures that doing things for the joy of it brings success. The actor shares that he received more respect, more accolades, and more box office than he could even imagine when his work, the daily making of the film, became the reward in itself to him.
Probably, the most significant piece of advice from him was to be responsible for the actions and keep looking forward. McConaughey stated that if you are going to make a mistake, then you have got to own it, made amends and then move on.
2015-05-18