Tribute Tattoos For Mother and Daughter on the Wrists of Kanye West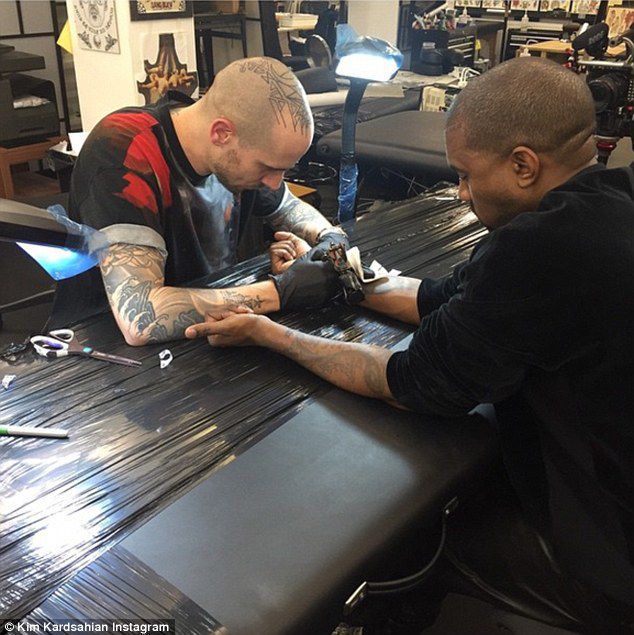 Rapper Kanye West is boasting of a new tattoo tribute to his mom and daughter. He made it on the wrists after Kim Kardashian, his wife, begged the star not to do it on his face.
The Stronger singer visited Sang Bleu tattoo studio in London in the morning of February 27th. His late mother's (Donda) and daughter's (North West) birth dates were permanently inscribed on his wrists.
WENN shows images where West is flicking through a book at the tattoo studio in Hackney while he is waiting his turn to go under the needle. Kardashian is sitting beside him. The reality TV celebrity has unveiled that the singer had a wish to make a tattoo on his face. Moreover, she showed a picture of the rapper with a temporary tattoo on his hairline. Thankfully to his wife, West inked the tribute on his wrists. Kardashian simply did not let him to inscribe the Roman numerals on his face.
The Keeping Up With The Kardashians star uploaded a series of pictures on Instagram. She wrote "Four in the mornin' and he's zonin'..." revealing that her husband has got tattoos of his mother's and daughter's birthdates in Roman numerals on his wrists.
2015-03-02