Transformed Look of Jennifer Lopez: a Cat!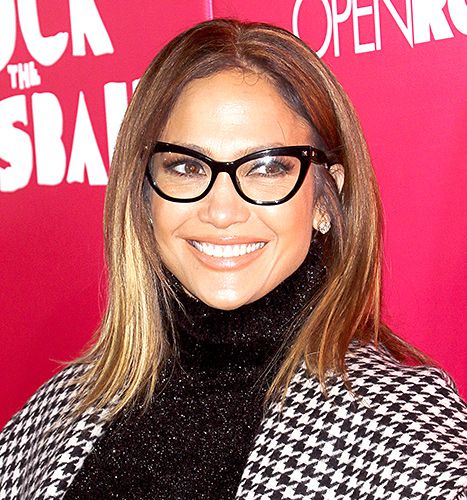 Jennifer Lopez turned into … a cat! The star appeared on the red carpet in outstanding glasses. The event happened at the presentation of Rock the Kasbah, a new footage of Bill Murray, in New York City.
The 46-year-old performer put on vintage-inspired black cat-eye glasses. By the way, the frames suited the star very well.
The "Booty" singer's make-up was minimal, as the lenses created the drama effect. She wore smoky eye and nude lip. And yes, looked perfect!
Jennifer was dressed in a monochrome outfit. In such a way her notable glasses became the main accessory of the star. The American Idol judge wore an oversized houndstooth coat from Max Mara. A two-piece top along with the pantsuit could be seen underneath the coat. She also took a clutch from Valentino with her. Casper Smart was brought for the presentation as well. Lopez had a photo taken and uploaded on social media. She captioned her look with words "Movie night" on Instagram.
2015-10-21