Tracy Morgan's Speech at the Emmys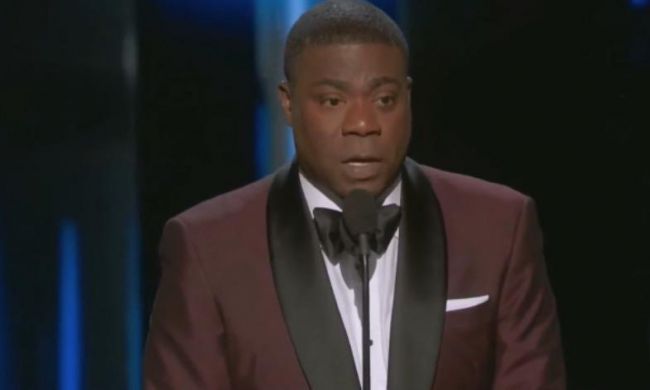 Tracy Morgan was private about his recovery after the terrible accident that has happened with him. The star's admirers had only little pieces of information about Morgan's recovery. We remind you, that his tour bus and an 18-wheeler crashed. In the result one passenger was killed.
Along with the news about Morgan hosting Saturday Night Live on October 3 we hope that the beloved star is doing well. Tracy dropped in on the Emmys, by the way. He shared several words with his fans about the trial. Besides, Morgan gave out the final evening's award. It was for Best Drama series. Recollecting all the horrible things he had to go through, it looks fitting.
He has definitely preserved his funny nature, as we heard several zingers from him. Morgan was really enthusiastic to find out that it was not him the one to mess up.
2015-09-22