Tracy Morgan''s Attorney Reveals He Works Hard to improve His Health Condition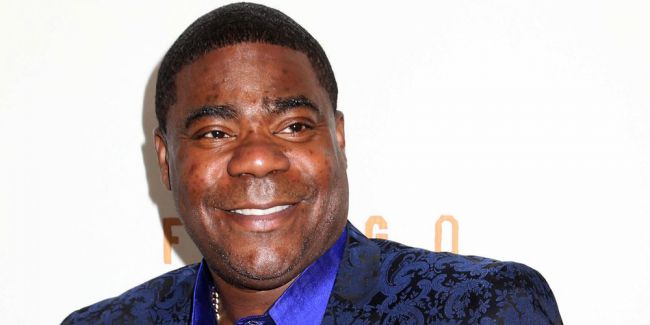 While a whole bunch of cast members made a comeback to the Saturday Night Live program's 40th anniversary special this Sunday, Tracy Morgan, a veteran comic, was not able to come.
A close to Morgan source states that Tracy would have loved to be there, but she is not ready for it now. Tracy Morgan is still struggling with a traumatic brain injury which he has got in a multi-car highway crash accident. The terrible accident happened in June of 2014.
He is constantly helped with speech, cognitive and physical sessions of therapy. His lawyer Benedict Morelli states that the actor has been moving towards "slow progress", but he is still not healthy enough to continue working.
Morelli reveals PEOPLE that Morgan is still on the rehabilitation which must help him and that the actor works really hard on his recovery.
Not counting cognitive impairments, the actor has broken bones along with facial fractures. The awful accident happened when Morgan and five others were riding in a limousine bus. The bus and six other cars were involved in the accident on the New Jersey Turnpike. Police made a statement from which it became clear that the accident was caused by a driver of Walmart truck. The driver did not mention the slowing of the traffic ahead of his 18-wheeler, but when he did, it was too late. It is necessary to underline, that the accident killed comedian James "Jummi Mack" McNair, who was 62 years old.
Though Tracy was not able to take part in the 40th anniversary of Saturday Night Live show, he was present in full spirit. Alec Baldwin and Tina Fey, his 30 Rock co-stars, honoured the actor from the stage.
Fey confessed that she was willing to see her friend there and that she knew he also wanted to be present. Baldwin added that he is going to see Morgan at the 41st anniversary.
2015-02-19