Tori Spelling is back to Beauty!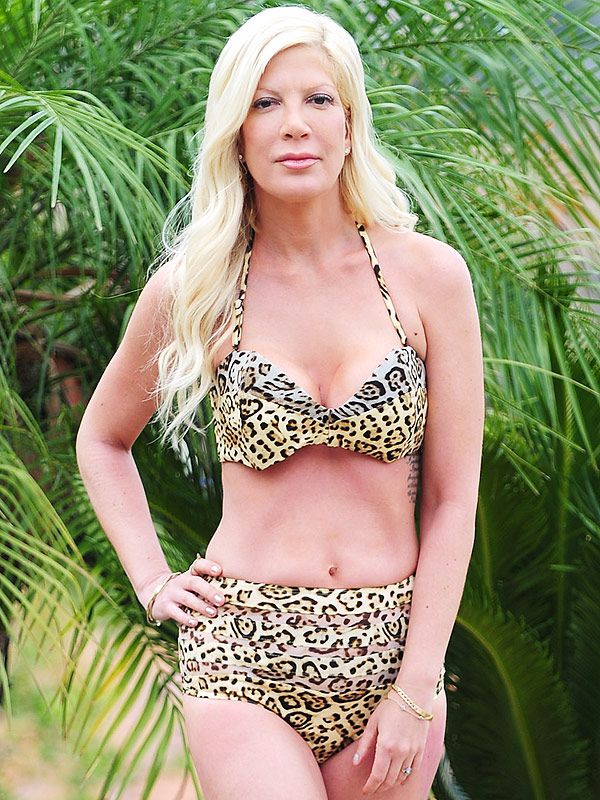 Back to beauty! Tori Spelling was going to focus on herself this autumn and she was not just speaking. While her children are at school, Tori has personal photo shoots. The mother of four kids posed near the pool in her backyard not long ago. She wore a cheetah-print piece presenting her figure in a pleasant light.
The Beverly Hills 90210 alum was photographed outside her new mansion situated in Calabasas (California). She put on an animal-print bikini with high waist. Donna Martin would definitely approve this look. Tori's hair was loose. She was photographed with one of her dogs.
Sometime earlier in September the star announced that she needs some time for herself. So, she started having it when her children went to school. Spelling uploaded a picture on Instagram where she is make-up free.
Having all four kids at school gives Tori more time to focus on herself. She started from the photo without make-up and hairstyle. According to the star, she was going to start from her hair. She asked her fans what is better: a curling iron or a flatiron.
2015-09-30