Too Good to be True: 40th Birthday Party of David Beckham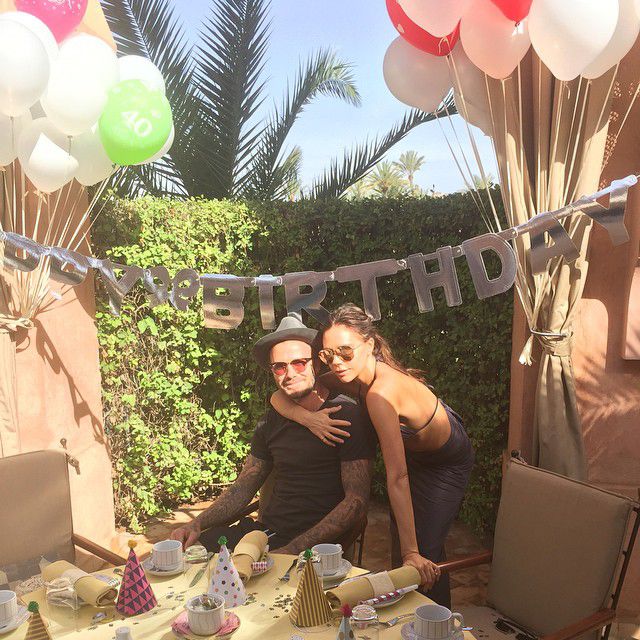 David Beckham has celebrated his 40th birthday. He pleased his fans by getting to Instagram and posting the first picture from between the sheets.
The former soccer celebrity wrote "Good morning and hello!" Beckham shared that he is excited to join Instagram. Though he was a long time coming, Beckham is looking forward to begin sharing all his special moments with his fans. He thanked everybody for congratulation messages. The star also shared that he is going to have a splendid day with his family and friends.
#DB40 was the hashtag of his celebration. This is what the star is used to when uploading pictures from the bash in Marrakesh (Morocco) that included all the common celebration stuff: bright packages, a jet-setting pre-plan image and a birthday banner.
The star's wife Victoria Beckham sent an emoji snap on his Instagram in the evening of Friday before the couple flew away.
Judging from the sunny weather and all the gifts, it really was a splendid day! David confirmed this by writing that he was feeling a very lucky man.
2015-05-04