Tony Bennett and Lady Gaga Will Duet at the Grammy Awards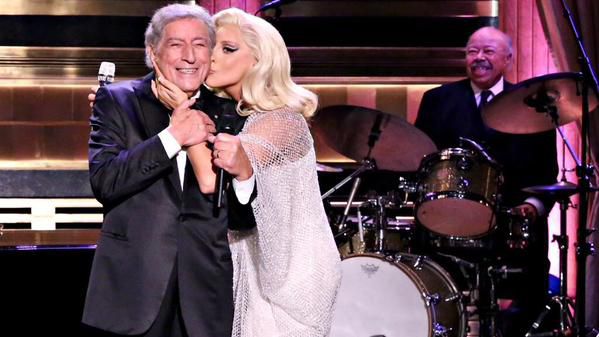 It seems that Tony Bennett and Lady Gaga will sing Cheek to Cheek at the Grammy Awards.
The star tweeted late at night on Tuesday that she is humbled to be singing and nominated at the Grammy Awards with such an incredible man. She also posted a picture on which she smooches the 87-year-old jazz crooner. Gaga also writes that she honours Bennett and will be standing proudly behind the star.
As to Bennett, he wrote on Wednesday on Tweeter that he will enjoy singing with Lady Gaga at the Grammy Awards. He also adds that this is his favourite time of year since he can be with friends-performers and that he is looking forward to the ceremony.
The couple who are almost six decades apart made friends very fast. The singers are nominated for the best traditional pop vocal album thankfully to their jazz album Cheek to Cheek.
The Grammy Awards will start on Sunday, February 8. The ceremony will be broadcasted at 8 p.m. ET on CBS.
2015-01-29