Tom Cruise visits NCAA Women's Final Four Game in Florida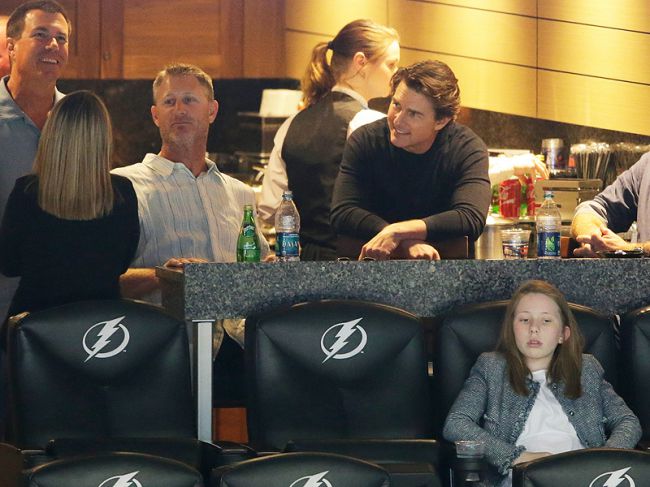 Were you aware of Tom Cruise's passion to college basketball?
The 52-year-old actor visited the NCSAA Women's Final Four college basketball semi-final. The Maryland Terrapins and UConn Huskies were competing on Sunday in Florida.
The Mission Impossible actor attended the match with his 20-year-old son Connor. The star easily posed for pictures with fans.
It is not known which team the actor was supporting. Breanna Steward, the UConn forward helped the Huskies to win. She was really glad to hear that Tom Cruise attended the match, though she did not see the famous actor herself.
ABC News tell that she was very surprised and pities she did not have an opportunity to see Tom Cruise.
2015-04-07