Tom Cruise And Jimmy Fallon at the start of a fight, Epic Lip-Sync Battle!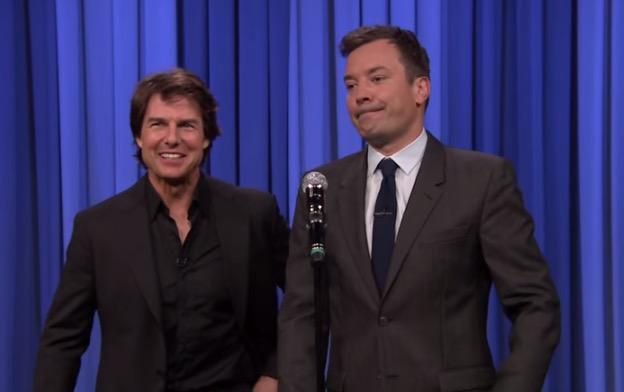 On the Tonight Show with Jimmy Fallon were quite a few lip-sync battles with his signature the tenure of the young host. Yet, no one has come even close to getting the awesome level of Tom Cruise, which we could see when he fully gave his heart into the cat. The actor was there, to promote Mission: Impossible – Rogue Nation.
The actor was regarded the winner, but truly speaking the real winner was the audience, and of course Jimmy Fallon who was standing from Tom's amazing performance a few steps away. Tom's set of songs were "Old Time Rock and Roll" by Bob Seger (you could hear it from the Risky Business) and "Can't Feel My Face." By the The Weekend.
"Why am I even trying?" asked the audience Jimmy Fallon. He was nice contestant, but this was Tom's game from the very beginning.
2015-07-30