The Clooneys party at U2 Concert with Rande Gerber and Cindy Crawford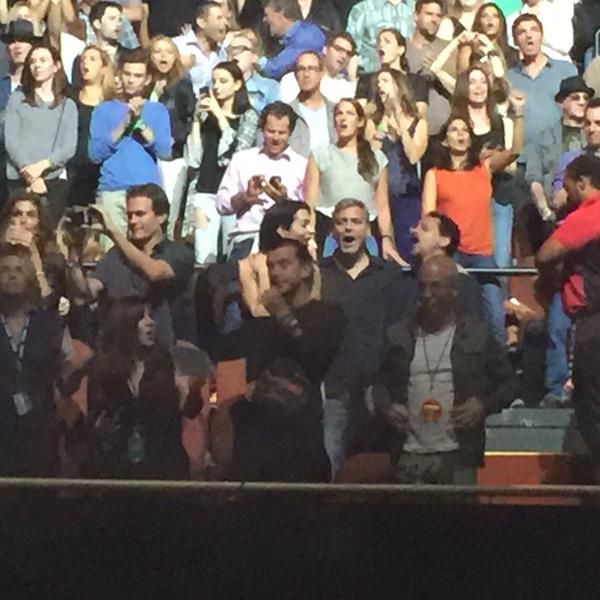 George and Amal Clooney were seen having some good time at the U2 concert this Saturday from some A-list seats together with their friends Rande Gerber and Cindy Crawford at the Forum in Inglewood (California).
The stars had a great time at the show together with the 49-year-old supermodel and her 53-year-old husband. All of them sang "I Still Haven't Found What I'm Looking For" at the final moments of the show. The 37-year-old British attorney wore a black tank and casual jeans.
Though, it was not the end of their weekend fun. The couple visited an afterparty at the Chateau Marmont in West Hollywood this Sunday. They partied together with Chris Martin, Jennifer Lawrence and Brad Pitt at the bash dedicated to the band's Innocence and Experience Los Angeles tour stop.
Bono, the frontman of U2, and the 54-year-old Tomorrowland star have made great friends. Back in September the 55-year-old Irish songwriter and singer attended the Clooneys' marriage in Venice.
2015-06-02