The Book of Joan, a Tribute to Joan Rivers from her daughter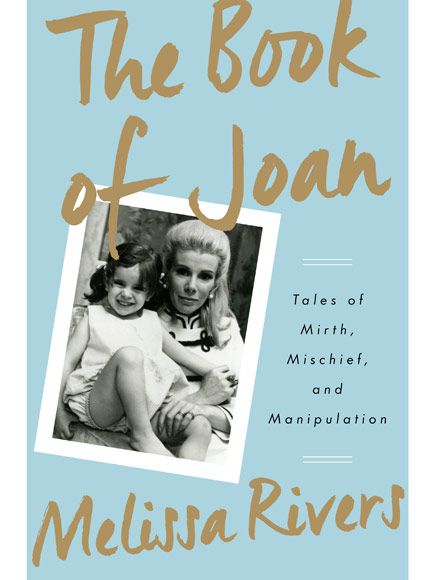 The daughter of Joan Rivers, who has definitely known her best of all, wrote a tribute to the late comedian.
Melissa Rivers will tell funny, spicy and impudent tales, observations and thoughts in The Book of Joan: Tales of Mirth, Mischief, and Manipulation. All this information about the woman who brought Melissa up was announced by Crown Archetype (the publisher) this Wednesday.
Joan Rivers died on September 4 last year. She was famous for her biting wit and comedy on the one hand and for her intimate friendship with her only child on the other hand.
Melissa shares that laughter was considered to be the best medicine in their family. Therefore, she intended to write a book which would make her mother laugh. Rivers' daughter also hopes that the book will make the readers laugh too.
Melissa shares personal hilarious anecdotes from the period of her childhood, for example, when their mom and dad presented her as a birthday gift to Johnny Carson. She was only 9 months old then.
The Book of Joan will come out on May 5.
2015-02-12