The 2015 Sportsperson of the Year: Serena Williams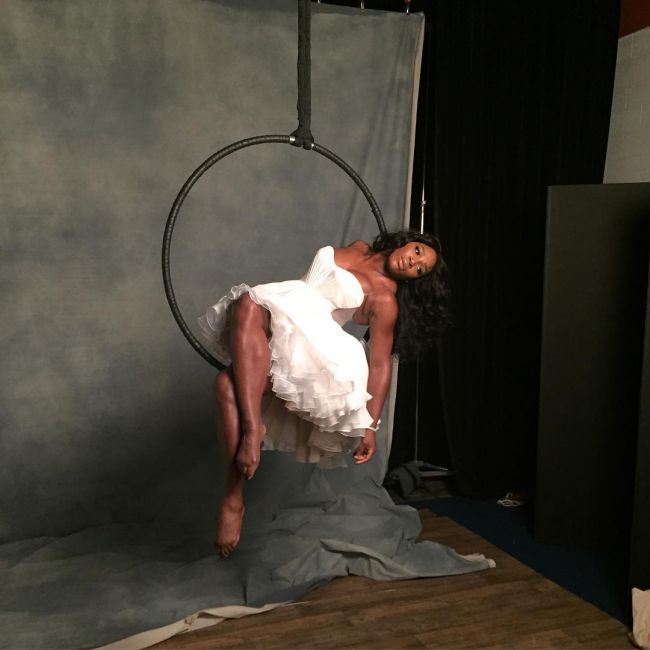 Serena Williams is as much popular in front of the camera as on the tennis court.
The 34-year-old was acknowledged to be the 2015 Sportsperson of the Year by Sports Illustrated. The tennis star uploaded a behind-the-scenes snap from the cover shoot on Instagram. Serena is hanging from a ring. She is dressed in a white dress perfectly showing off the star's athletic body.
The photo has a caption. It reads that Williams has some fun photographs from the magazine's shoot. Personally Williams enjoys the one she has uploaded.
The star confesses that this year was spectacular to her. She uploaded the cover shot on the social media as well. Serena is sitting on a golden throne in a sexy body suit in it. She is happy that the magazine has recognized her devotion, hard work and determination and hopes to continue even better.
One of the most favourite star's proverbs is "it takes a village – it's not just one person". Becoming the Sportsperson of the Year is not a simple accomplishment for Serena. It is an accomplishment for her whole team. The sportswoman wrote that she loves her team and suggested to "do it" for 2016.
2015-12-16