Tears and Passing Gas on Carrie Underwood's Early Celebration of Birthday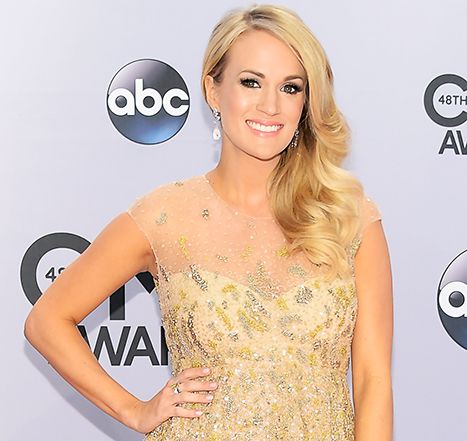 What kind of birthday celebration is the best? Carrie Underwood's! She celebrated it in her son's nursery! The star had birthday on March 10 and spent the first hours of it carrying her newborn baby on her arms.
According to the previous reports, the American Idol alum and Mike Fisher, her husband, welcomed their happiness on February 27. Several days later they stated the news with the help of social media. The picture of their baby's little fingers was uploaded on Instagram and Twitter.
The "Little Toy Guns" singer captioned the photo saying that God has blessed them with a wonderful gift. She welcomes her little sweet baby into this world. He was named Isaiah Michael Fisher.
The baby is the first child of the couple. Carrie and Mike have been married since 2010. The pregnancy was announced last September along with the uploaded picture of the couple's dogs wearing "big sister" and "big brother" T-shirts.
2015-03-11