Tallulah Willis and 9 Months of Sobriety see a Picture on Instagram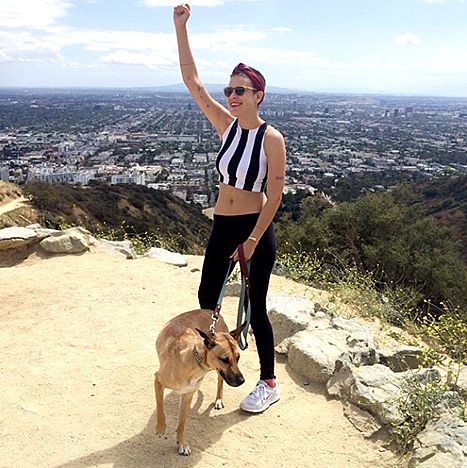 The youngest daughter of Demy Moore celebrated nine months of sobriety this Tuesday. Tallulah Willis marked the occasion with a few posts on social media.
The 21-year-old Willis writes on Instagram that she has kicked 9 months of sobriety's ass. Also she uploaded a picture of her at the forefront of Runyon Canyon holding the dog-lead in one arm and first-pumping with the other.
The starry offspring shared this news on Twitter too. She uploaded one more image of her stylish workout gear.
The girl's achievement is not the only one significant family moment for the past week. Rumer, her elder 26-year-old sister revealed she was bullied in an emotional Dancing With The Stars part.
The girl does not think that she really felt comfortable in her body or with her outlook. She recalls that people were nasty. The elder sister has thought of a plastic surgery for years. Rumer considered that if she changes her face or lose weight she will be fine, but that was not the answer.
Rumer thanked Tallulah for making her more confident. The elder sister recalls that when Tallulah was in rehabilitation, she was inspired. Her sibling was in the DWTS audience with Moore, grandma Marlene Willis and family Glenn Close. Rumor assures her sister was an inspiration to her since she was not trying to hide from her problem and took over it.
2015-04-09