Slim and Perfect Shakira is Advocating for Education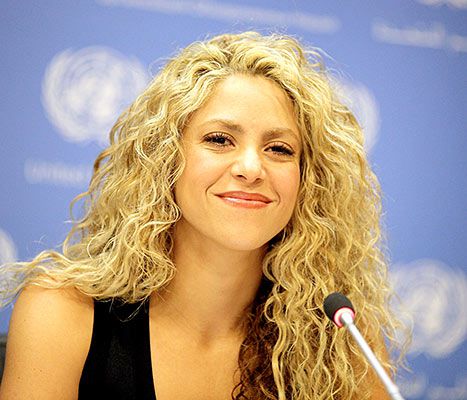 Shakira has given birth to Sasha almost 8 months ago. Now she's back on the scene. The star is advocating for kids as a UNICEFF Goodwill Ambassador. The singer is perfectly slim!
Besides Sasha, Shakira is mother to 2-year-old Milan. The star's love Gerard Pique is father of the kids.
The 38-year-old celebrity visited a press conference that was held after the Meeting of the Minds Investing in Early Childhood Development. The event took place at the United Nations in New York City on September 22.
The "Whenever, wherever" performer has been an ambassador for twelve years. Shakira put on a little black dress having a scoop neck. She matched it with platform pumps.
The Columbian artist gave an impassioned speech. Shakira discussed the importance of being educated. She started with numbers of uneducated kids. According to the singer, more than 100 million kids do not go to school. Besides, 159 million children under 5 are cognitively and physically stunned because they don't receive enough care and correct nutrition.
The "Objection" singer also drummed people up to make significant investment in children's development in young years. In other way, she considers, millions of children will be not able to get rid of the circle of poverty. It is a pity that such children almost have no opportunities in their lives.
Shakira and UNICEF are cooperating. The star is sure that investing early in kids is significant since there cannot be another moment to lose.
2015-09-24