Selena Gomez in Black Lingerie for 'Hands to Myself'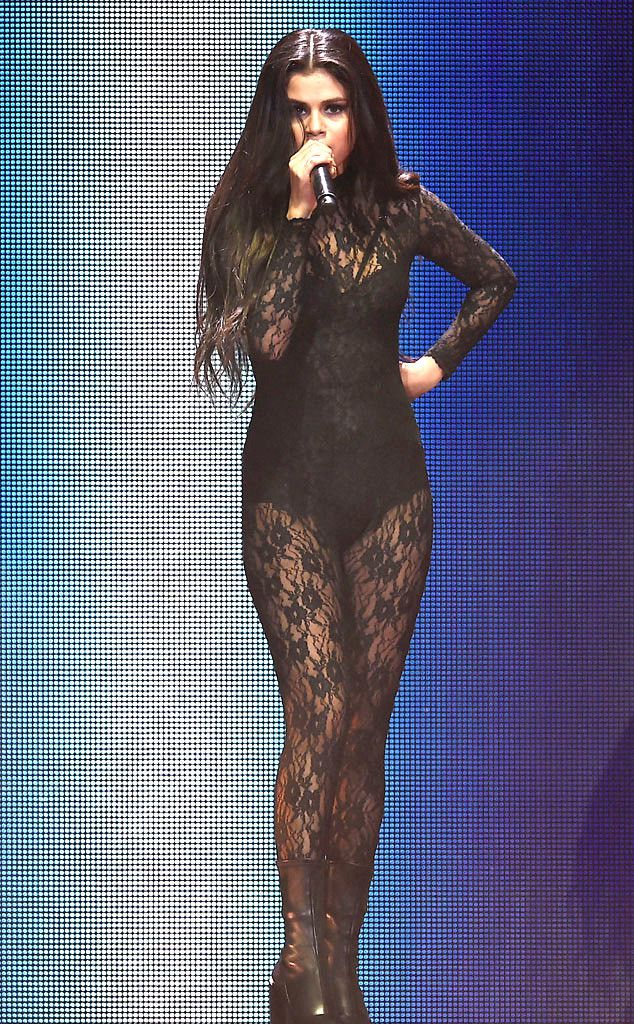 See Selena Gomez in her underwear!
The singer pleased her fans with a short piece of her coming-soon clip for the song "Hands To Myself". It is the 3rd song from Revival, her 2nd studio album.
The black and white teaser video shows the beauty walking up the staircase. Gomez is ripping off the trench coat she is wearing and shows off a plain black bra and matching underwear with high waist.
Selena struts over a bedroom. Possibly, it is the bedroom of the star's former fiancé. Gomez is writhing on top of the man's made bed. She is sporting faux chopped straight bangs. The songstress shows off a huge ring on her finger.
The singer puts on one of the guy's oversized white collared shirts. The police arrive, but Selena manages to escape perfectly safe.
2015-12-08