See Topless January Jones in Mermaid Photo Set for Violet Grey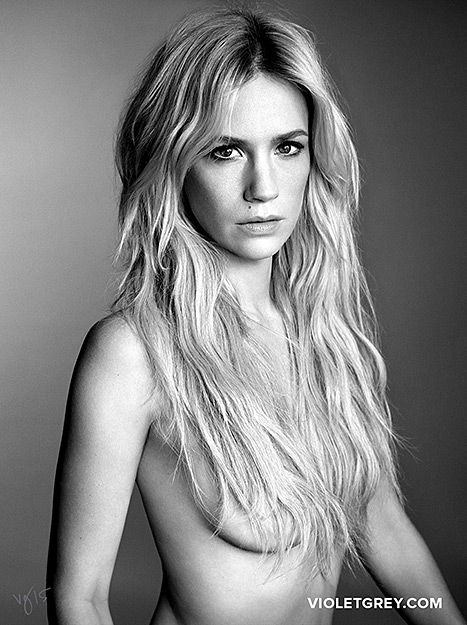 January Jones can do everything! She can be modern and retro. She even can be topless as a mermaid! See her photo shoot for Violet Grey.
The 37-year-old Jones took off her top and bra for one sexy photograph. Her beauties were thoroughly hidden by virtue of "Under the Sea"-worthy extensions which were draped on her asserts.
The other pictures were focused on fashion. In one close-up image the X-Men: First Class star wore a star-bedazzled top of emerald colour. Elizabeth Stewart styled her for the image. Another picture shows her in a plunging raspberry gown with rosebud decorations.
The images seem glamorous and courageous. Meanwhile the actress says that the inspiration was actually emotional. She assures they wanted to explore the thought that plenty of women including her feel kind of protected and less vulnerable when they are dressed and have make up on.
The mom of 3-year-old Xander dished on the last of famous AMC series. The e-mag writes that Jones shared with them that she was surprised. Though, this is no surprise since the show has always surprised her. She considers each episode to be very good. She says it kind of ties everything up in a bow and audience must be happy.
2015-03-26