See the Pirate Playroom of Amber Rose's Son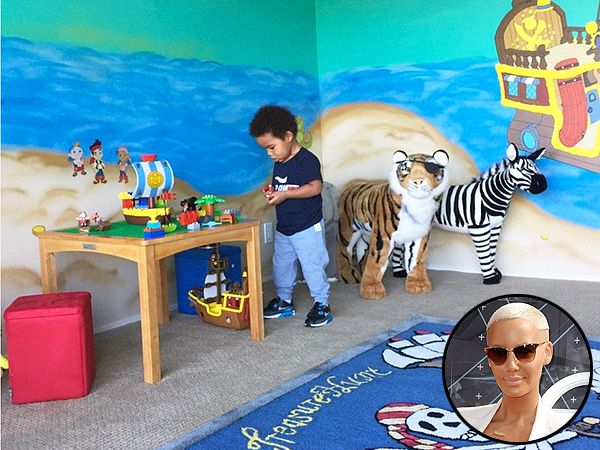 Amber Rose boasted a playroom of her little son Sebastian Taylor designed in a pirate theme. The proud mother shared a picture on Instagram this Wednesday.
The room is definitely a hit. It is completed with a Jake and the Neverland Pirates mural decoration. Stuffed animals just fit the size of Amber's little son with curly hair.
The star wrote in a caption that she has got her son's playroom all hooked up. It is possible to see Sebastian playing with his toys on the shot.
Wiz Khalifa's son is known of having an artistic talent of his own. The 2-yar-ld kid is taking musical steps after his dad.
The rapper uploaded a short footage in April. His son is performing several lines from his song "Black and Yellow" there.
2015-07-24