See the Film Poster for Peter Pan uploaded by Blackbeard (Hugh Jackman)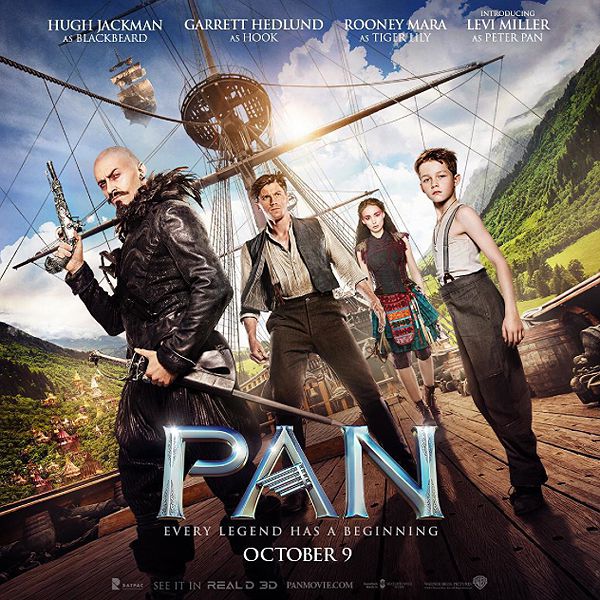 Hugh Jackman uploaded an exclusive first look at the film poster for Peter Pan. He did it on Instagram this Tuesday. The actor looks almost unrecognizable on that poster in his character Blackbeard.
The 46-year-old actor captioned the poster with words "Here it is!" He went on asking what his fans think of the poster.
As for us, we cannot get where Wolverine has gone.
IMDb tells that the live-action Peter Pan prequel is a story of an orphan. This orphan is spirited away to the Neverland. The boy finds dangers and fun in the magical land. At last the boy discovers his destiny: he is supposed to become the one who will be known as Peter Pan forever.
The prequel promises that every legend has its start. Jackman's character is a bald Blackbeard, clad in leather. He is the main pirate enemy to Pan long time before Captain Hook, who was Peter's associate before coming down to side of the bad.
As to other stars in the cast, there will be Amanda Seyfried starring as Mary, Peter's mother, Rooney Mara performing Tiger Lilly and Garrett Hedlund playing Hook. Peter Pan will be performed by Levi Miller, a newcomer.
The first night is expected to happen on October 9.
2015-07-09