See Makeup-Free Sofia Vergara!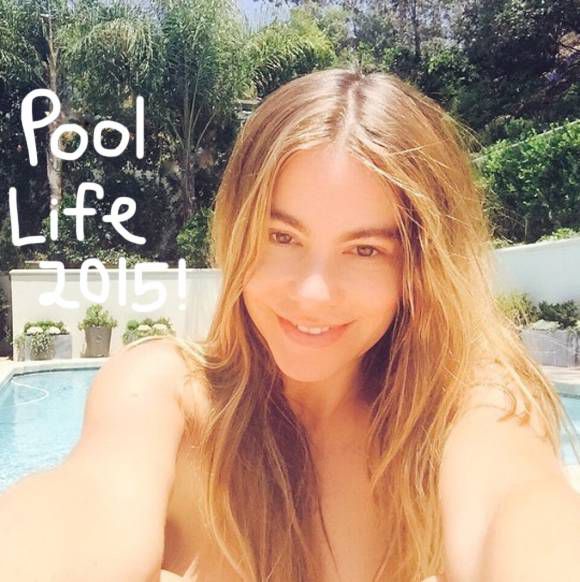 Sofia Vergara uploaded a gorgeous selfie on Instagram. The Columbian sensation is completely makeup-free on it. The photo was posted on June 21.
The 42-year-old star wrote that she is going to have a little sun before going to Mexico. Vergara has crystal clear complexion on the snap she shared. She also asked her Hot Pursuit colleague Reese Witherspoon if she is ready too.
The beauty swung her gorgeous eye-lashes without mascara. Her face beamed and her natural pout looked stunning. The star's long dark tresses were in loose waves. Vergara made parting down the centre when she was lounging near the pool.
The beloved of Joe Manganiello spent some good time outdoors before her worldwide press tour for the new comedy with Witherspoon. There was another picture posted on Instagram. It is possible to see Vergara's legs sexily propped on the ledge on the image. The photo was taken on the terrace of her house. The star is having All the Light We Cannot See, a novel by Anthony Dowerr, atop her lap-top.
Witherspoon and Vergara reunited for the press tour in Mexico this Monday. Luckily, one of them is fluent in Spanish. Both stars uploaded pictures from their reunion.
2015-06-23