See Jessica Simpson in a Hot White Swimsuit on Vacation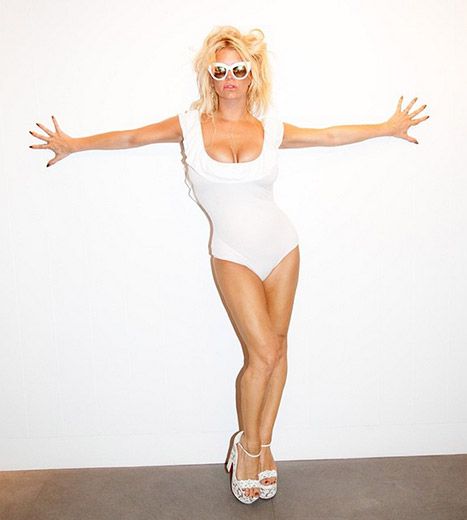 Jessica Simpson left her mom jeans far behind. The mother of two kids celebrated her birthday in St. Bart's. The party lasted two weeks. She uploaded a picture from her vacation on social media on July 14. An Instagram photo shows Simpson's sexy body and cleavage.
We need to admit, that the star looks like Pamela Anderson on the shot. The photo's caption read "vacation vibes". The songstress is posing in a white swimming suit, pumps and sunglasses in front of a white wall on the snap.
The star also uploaded a cute picture of her children splashing in a pool. Her "water toddlers" Ace and Maxwell look absolutely happy.
Simpson had a great time with Stephenie Pearson and Lauren Harrison. The wife of Eric Johnson shared one more photo on which she is posing with those ladies.
The girlfriends let themselves go during their enviable Carribean vacation. A private jet landed them in St. Bart's on July 6. The women ordered yachts and messed around at Nikki Beach. Us sources reveal that the company went paddleboarding and blew up the sea on Jet Skis.
How does the mother of two can stay in such a gorgeous fit? Simpson thanks Harley Pasternak, the famous trainer, for helping out with her body. Earlier the trainer gave an interview to Us and shared some precious piece of advice. In order to have legs like Simpson's, work on your lower body minimum twice a week.
Such kinds of workout as walking, skater lunges and hamstring curls were recommended by the trainer.
2015-07-15