See Baby Bump of Chrissy Teigen on Instagram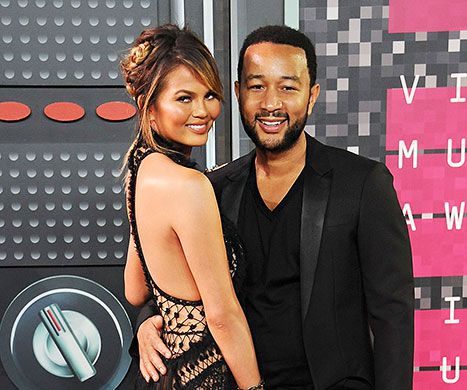 Chrissy Teigen boasted her baby belly on Instagram. She shared a picture on October 18.
The 29-year-old supermodel wrote on the social media that somebody is early to the party. The picture was taken in the star's bathroom. The model is wearing a black dress that underlines her small baby bump on the snap.
Chrissy stated that she and John Legend, her husband will become parents. The happy news appeared on Instagram on October 12.
Teigen wrote that both future parents are happy to announce this news. The star uploaded one more photo of her 36-year-old performer. The singer's hand is resting on the future mom's belly. The supermodel reminded her fans that the couple has been trying to have a baby for a while and that it was not easy. Though, the two stars kept their trials and reached the expected result. Teigen thanked to those who supported her.
2015-10-19