Scott Disick will host New Year's Party after getting through the Rehab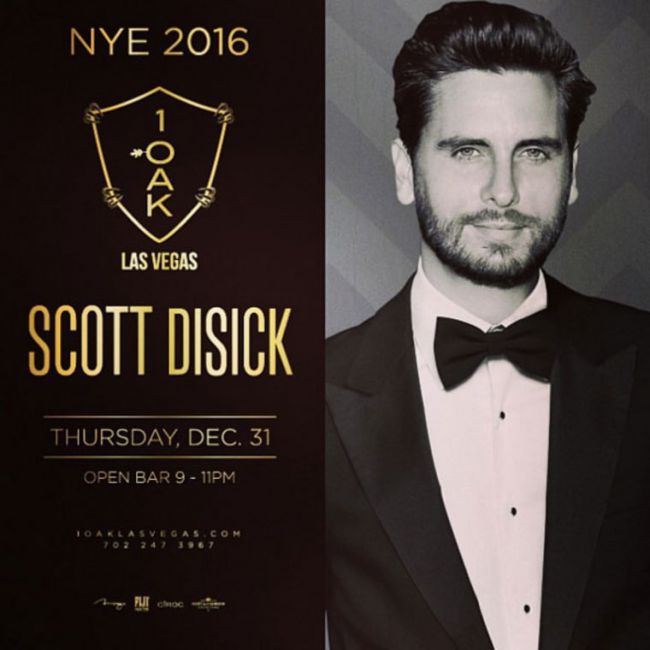 Scott Disick has revealed his intentions for the New Year Eve's day in Las Vegas after the star came out of rehabilitation.
The estranged partner of Kourtney Kardashian uploaded a flyer on Instagram on November 25. The flyer reveals that the next year's New Year party he is going to host at 1OAK. It is the club situated in the Mirage Hotel and Casino in Las Vegas.
The 32-year-old celebrity came out of the Cliffside rehabilitation centre in Malibu sometime earlier in November. However, the star is still seeking treatment for alchohol and drug abuse with the help of an outpatient program.
Though, the self-proclaimed "Lord" is ready to be the host of the party again.
According to Us Weekly, Disick and Kardashian, his ex, were snapshot reuniting this Wednesday. The couple had a dinner at Marmalade Café (Calabasas).
The two have got three children: 11-months-year-old Reign, 3-year-old Penelope and 5-year-old Mason. It looks like they retained a good relationship.
A source assures Us that Kardashian will probably not take Disick back. Meanwile, his ex is proud of the success Scott has reached so far.
The source goes on to say that Kourtney is happy for her ex.
2015-11-27