Sandra Bullock has Spent Mother's Day crying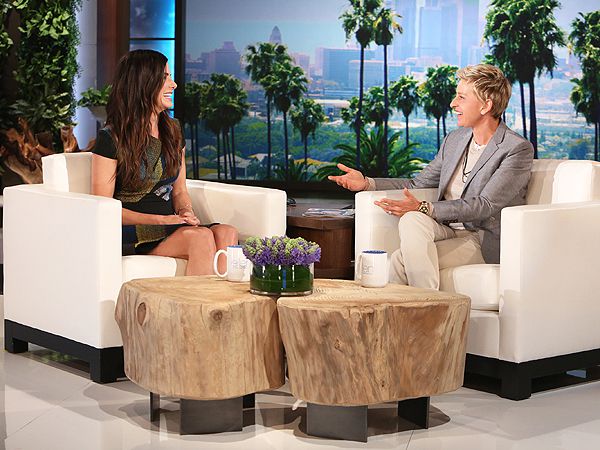 Famous actress Sandra Bullock was shocked on Mother's Day!
The star reveals on The Ellen DeGeneres Show this Monday that she was crying all Mother's day long thankfully to Louis, her son.
Be calm, all the tears were happy. The 50-year-old actress admits that she cries at anything now. The Minions star confesses that even though she did not give birth to him, she still feels hormonally.
Louis started the morning of his mom with a sweet serenade. He is only 5½ years old, but his mother jokes that the boy insists on adding the extra half.
Happy mother did not have heart to tell the kid that he plagiarized the song. It tells about a mom whose name was Sandy and whom the author loves so much.
Bullock went "Ahhh!" The star goes on telling that Louis played the harmonica, sang and kept looking at his mom. The World's Most Beautiful star, according to PEOPLE, considers that Louis has a really tender heart.
Not long ago Louis and Sandra came back from the boy's native city of New Orleans. They enjoyed Mardi Gras there.
Ellen DeGeneres joked that Bullock who took the kid to Mardi Gras is a strange kind of mother.
The proud mother thinks that she is a good one. The star considers that it was a part of a learning process. In her turn, the Louisiana native quipped about showing a kid what breasts are.
Bullock made a joke again. Her son asked her why those breasts didn't look as his mom's. The actress answered that she did not have any!
She assures that there were no breasts since the star was concentrated on catching the beads.
2015-05-19