Samuel L. Jackson Pays Tribute to Quentin Tarantino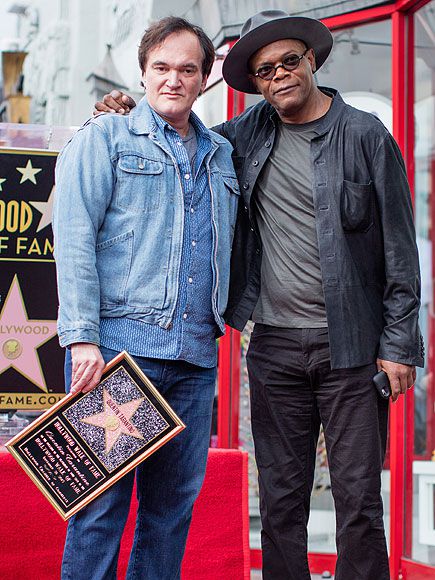 Samuel L. Jackson paid tribute to Quentin Tarantino on his 67th birthday. The director was honoured with a star on the Hollywood Walk of Fame.
The Hateful Eight creator got the 2,559 star. The star received its place under one marquees of the TCL Chinese Theatre. It was a surprise for Jackson that his collaborator didn't have a star.
The Hateful Eight actor told it was a real honour to be present while Tarantino was receiving something that Samuel thought he has already had. Samuel also recollected the day when he received his star. He was extremely proud then. Jackson is sure that Quentin is proud as well. This star means a lot to the director, according to Jackson.
The actor continued telling about Tarantino's feelings about creating films. The main thing for him is to know that the audience is entertained.
He creates films in order to make the audience happy, because when he was a kid, he went to the cinema to be happy.
2015-12-23