Salma Hayek enjoys being called 'Hot' in her 40s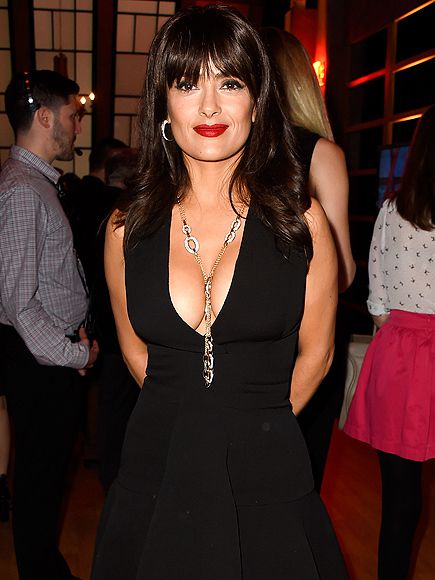 Salma Hayek assures that she perceives her hotness in a more precious way with the lapse of time. The beauty always stuns everybody on the red carpet.
Salma gave an interview at the Spike's 2015 Guys Choice Awards, which was held on June 7. The star shared that at first she wanted everyone to know her as an actress and see her talent.
The actress was first called a "bombshell" after Desperado came out.
The star confesses that her English was awful at that time. When Hayek read that she was a bombshell, she felt awful. The actress understood it as if she was terrible. Though, everyone was explaining the star that this word means great and sexy. Hayek was surprised, because she expected attitudes towards her acting.
The 48-year-old mom has a completely different story now.
The star is happy to get a decade of hotness. She enjoys being hot at her 40s.
What is her secret of hotness? The actress assures that it is covered in her husband François-Henri Pinault.
2015-06-08