Ronda Rousey Will Star In A Paramount Biopic Based On Her Book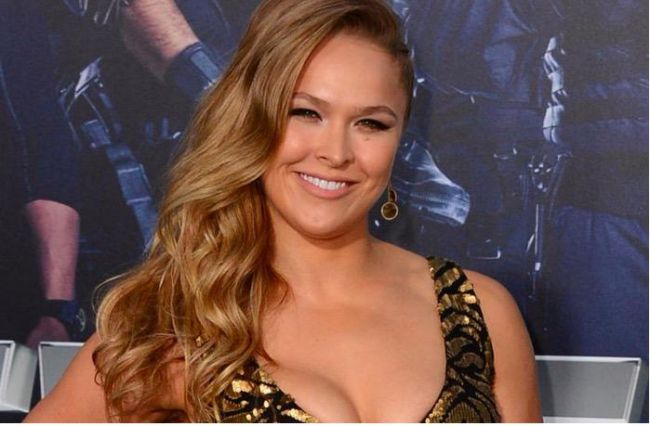 She is one of the hottest nowadays! She is an athlete Ronda Rousey!
This weekend the UFC fighter celebrity had a fight on a global arena in Brazil against Bethe Correia. She just knocked out her competitor in 34 seconds flat. After that she suggested that she will have profile outside and inside the octagon, till she meets worthy competitor.
After the buzz of her recent fight, Paramount Pictures decided to get rights of her autobiographical book My Life/Your Life, which was written together with Maria Burns Ortiz, who is her sister. That became great news, but even bigger news that the studio wants that Ronda played herself in that movie, just like Eminem in 8 Mile.
Although she used to be on public, her acting talents are quite limited, but they grow. Her debut was in the The Expendables 3, but it probably didn't become the push she needed. Then she had the role in Fast and Furious 7 and Entourage where she was playing herself. Right now it seems risky to hang a huge studio movie on her shoulder, but it's a biography film, where she probably can rely mre on her personal experience than on her acting skills.
2015-08-05