Romantic Date of Blake Shelton and Gwen Stefani: Kisses and Booty-Grabbing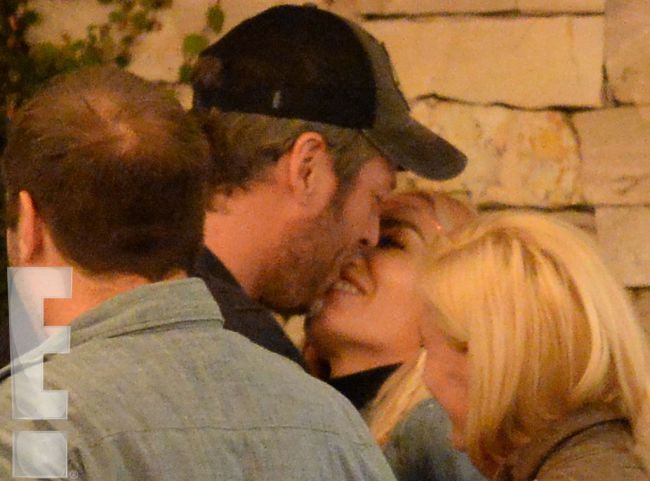 Blake Shelton and Gwen Stefani rocked some major PDA on their romantic evening. It was filled with kisses and booty-grabbing.
E! News received some exclusive images of the love-birds while they were spending time at Casa Vega Mexican restaurant located in Studio City (California) this Tuesday. Both of them could not calm down their hands.
According to a source, they came at the place with another couple. The company was waiting for a valet for approximately 5 minutes. During that short period of time Blake managed to kiss Gwen twice and even to grab her butt. While they were waiting, Shelton started square dancing in order to amuse everybody. Stefanie joined him.
The couple arrived at the restaurant near 8 p.m. An hour later they left the place. The couple spent that hour in high spirits.
The source reveals that both of them were affectionate during the dinner. Blake wrapped his arms around Gwen as they were drinking margaritas. After leaving, the couple headed to Stefanie's home.
2015-12-10