Rita Wilson considers that Cancer made her Relationship with Tom Hanks more Intimate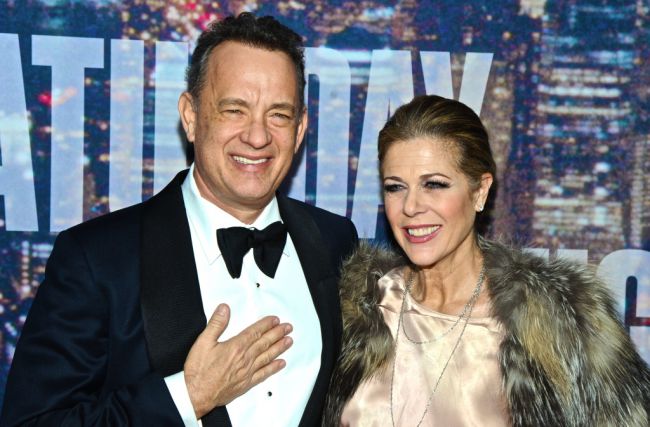 Rita Wilson considers her cancer crucible made the relationship with Tom Hanks, her husband, closer. The actor was taking a great care of his wife at the period of her heath crisis.
The 58-year-old woman took temporary leave from Fish in the Dark, the Broadway play, since she had a double mastectomy in April.
Wilson shared that her husband was at home before and after the knife. Hanks helped his wife through the hard period.
Hanks' wife reveals the New York Times that she could never imagine that the disease would make them closer to each other. She was not sure about the reaction of her husband at first. Though, she was pleasantly amazed and blown away by his care. Wilson considers that time to be intimate and normal.
The actress gave praise to Larry David, her co-star in Fish in the Dark. She assures that David was very understanding when he heard about the diagnosis. Wilson tells that he went white and was saying "Oh God, oh God, oh God". The actress assured him that she will be absolutely fine. Wilson also reveals that nobody can even imagine how empathetic Larry David is.
The star came back on stage for the first time after her surgery on May 5. Rira confessed that she has spent a lot of time memorizing her lines because she feared that the anaesthesia could have affected her memory. All in all, Wilson was happy to come back to her work.
After all the changes the star feels surreal and she thinks it was fun. Wilson reveals she had so much adrenaline coursing through her like never earlier. The star considers that it could be named a second opening night.
2015-05-08