Rihanna is satisfied with Support for Her Diamond Ball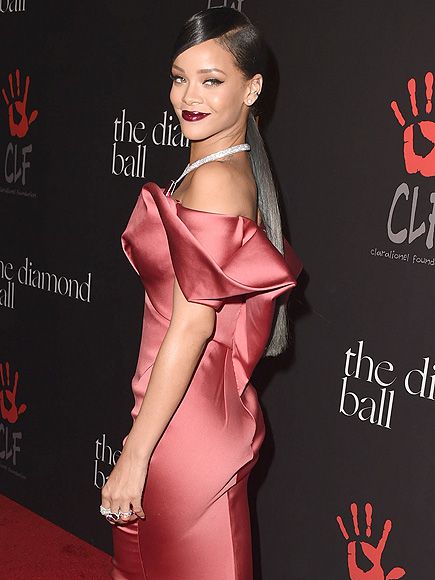 What does Rihanna enjoy about her Diamond Ball most of all?
The 27-year-old songstress shared with PEOPLE that she loves the crowd, the energy and the vibe. Actually, she loves everything about it!
The black-tie event will be held in LA this Thursday. It is going to benefit the Clara Lionel Foundation. We remind you that the star launched it three years ago to honour Lionel and Claire Braithwaite, her grandparents. The foundation works at improving the quality of life for communication around the globe.
Rihanna admits that it is truly overwhelming to see such a great amount of people that she cares about to come together in order to support the thing that is dear to her heart.
Jimmy Kimmel hosted the ball in 2014. Kim Kardashian West and Brad Pitt attended it. The ball raised more than $2 million. This sum went to the Clara Braithwaite Centre for Oncology and Nuclear Medicine at Queen Elizabeth Hospital. This facility is situated in Barbados. The celebrity was moved by the fact that her family was present to witness honouring her grandparents.
Rihanna is looking forward to hear Lionel Richie performing. She is expecting a fun night, as Kevin Hart will host the event.
2015-12-10