Rihanna is not going to join Taylor Swift's Squad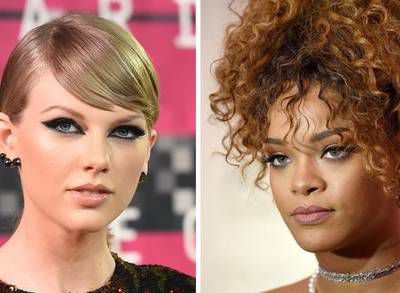 Taylor Swift's squad of singers, supermodels and actresses grows. Though, one star is not interested in joining the Bad Blood performer in her concerts. And this star is Rihanna.
In her conversation with NME magazine the singer stated that she is not considering joining Taylor on stage. Rihanna does not see any sense in it. The star considers their brands and audiences to be different. According to her, Taylor is a role model and she is not.
The 27-year-old FourFiveSeconds performer is in good relationship with Katty Perrry. The last one is the subject of Swift's Bad Blood single. As we know, Rihanna is not the first celebrity that has rejected matching up with Swift.
Not long ago Miley Cyrus opened up to The New York Times that she has no wish to join the squad. According to Miley, her friends are not famous. She just loves them, the real people with real lives. Cyrus gets her inspiration from them.
35-year-old Perry made some critical commentaries about 25-year-old Swift in July amidst the Blank Space star's now-settled feud with the star Nicki Minaj. She tweeted that she considers parading the pit women against an argument of other woman to be ironic.
2015-09-18