Rest in Peace, Cathriona White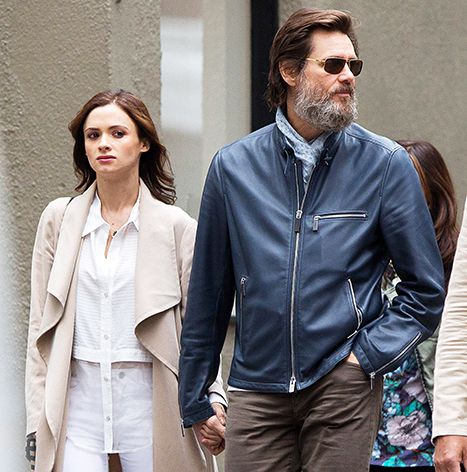 Cathriona White was a girlfriend of Jim Carrey. She will be buried in her native town of Cappawhite in Co Tipperary (Ireland). The funeral service will be held on October 10. A source says that Jim is going to come.
The 30-year-old make-up artist will find her rest near Pat, her father who rests in peace at a local cemetery, after an obit. This information was taken from a notice of her uncle.
At the time of death the woman was a wife of Mark Burton. Thus, he becomes the legal heritor. Cathriona and Mark got married in LA two years ago. Then the couple parted and was thinking of a divorce.
A source revealed Us Weekly that Jim considered Cathriona to be separated. She was aiming to begin the divorce procedure this December. The source is sure that Jim would not have taken a married woman to public places.
The 53-year-old comedian and the make-up artist had an on-and-of relationship. They showed up for the first time together three years ago. Back in May the couple seemed to restart the relationship as they were caught holding hands in NYC.
Cathriona was found at home (Sherman Oaks, California) on September 28. She is believed to commit suicide. According to LA Medical Examiner Office, there were some prescription bottles near the artist's body. Besides, there was a note intended for Jim.
The coroner's office reveals that there were four bottles near White's body. Strange is that three of those bottles were with a name (those were Percocet, Ambien and Propranolol) and did not belong to the woman. The fourth unnamed bottle appeared to be with Zofran.
The specialists will provide a toxicology test.
2015-10-09