Rebecca Hall and Morgan Spector got married!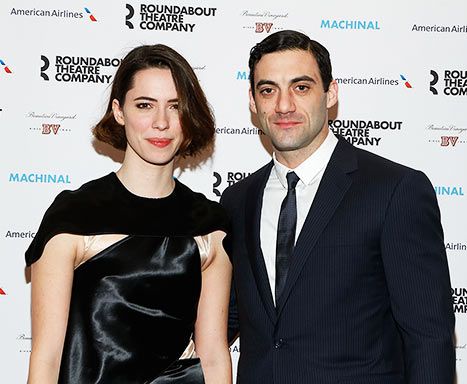 A marriage! Rebecca Hall tied a knot with Morgan Spector. According to Us Weekly, the event happened in Saugerties (NY) this Saturday.
The 33-year-old British-American star and the actor co-starred in the Broadway revival of Machinal, a play by Sophie Treadwell. Both stars did not announce their relationship too much. They were seen holding hands in New York City in July.
An insider revealed Us that the couple invited David Blaine for celebration of their rehearsal dinner on Friday night. He entertained their guests with some magic tricks.
Both Hall and Spector got married for the first time. Earlier the Codes of Conduct star was in relationship with Sam Mandes, the ex-husband of Kate Winslet. That was four years ago. The new-married couple met in set of Vicky Cristina Barcelona in 2006.
2015-09-28