Read how Stars are celebrating the 4th of July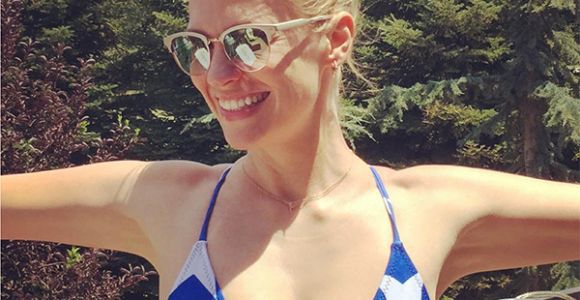 Kate Hudson can sing! The Deepwater Horizon actress was not concerned about who was listening to her singing "The Star Spangled Banner" celebrating in such a way The 4th of July.
The 36-year-old Hudson wrote on Instagram that she felt really patriotic at 7:30 a.m. She wished everybody happy 4th of July and uploaded a video.
The Almost Famous actress also wrote that her children probably will be embarrassed as she woke up their neighbours.
Being in her pyjamas, Hudson had red sunglasses on her head and a cup of coffee in her hand during the performance.
While Hudson was doing her funny performance, Caitlyn Jenner wrote a message having a significant meaning. Firstly, she wished happy 4th of July. Secondly, the star wrote that she is really proud to be an American, because she is free to be herself in this country.
Diane Kruger, Nick Jonas, Jessica Alba and even Condoleezza Rice, the Former Secretary of State, joined celebrating the Independence Day. Condoleezza Rice uploaded a video of her playing the piano. It is obvious, that she performed "Amazing Grace."
2015-07-06