Pyjama Print for Katy Perry's Puppy Butters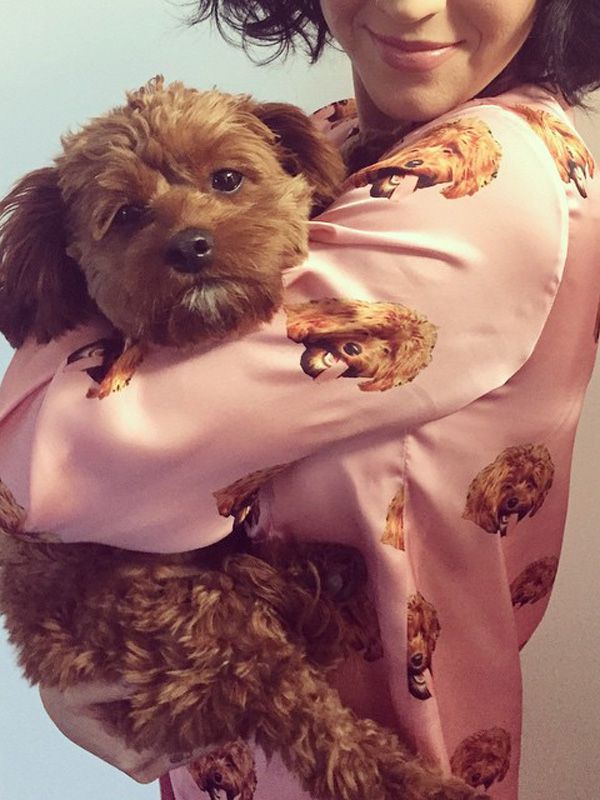 Katy Perry can wear very factual interpretations of nearly about anything. Just remember her wearing the football bra for the superbowl! Therefore, it was not a shock when it appeared that the star's new custom creation is a pair of pyjamas with her "tour mascor" Butters.
Perry showcased the light pink silk top with adorable mug of Butters. She grabbed Butters for an Instagram and wrote under the picture "Custom Puppy PJ Game Strong (by @jwujek)".We understood from this that the digitally-printed pyjamas were a present from famous designer Johnny Wujek.
Perry has welcomed Butters to her tour in 2014. At the end of her 140-show Prismatic tour the star told People that she is as delighted with her "tour dog" as ever.
Perry shares that Butters comes everywhere with them. She is sure that Butters brings incredible happiness even when everyone is too tired on the road. The star confesses that they love her very much and treat her very well.
2015-04-08