Policemen arrested Colin Farrell for Attempted Murder!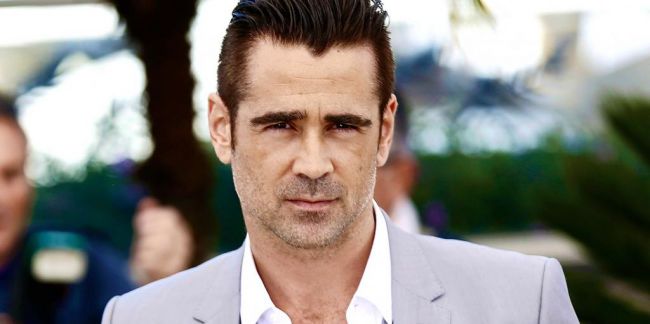 Irish actor Colin Farrell was arrested by police as a suspected of attempted murder teen.
The star was visiting Sydney (Australia) when he was taken into police custody. The thing is that he resembled a photo sketch of a teenager who was wanted. The teen was suspected for an attempt to kill a man in an apartment fire.
Farrell was present at The Tonight Show Starring Jimmy Fallon. He shared about this incident during a game of True Confessions. The actor had to admit that he was scared because the sketch resembled him very much. Moreover, the star was drunk on the night under the discussion.
Farrell says that this story happened long ago. He saw a picture-fit of the boy who committed a crime and the boy looked just like the actor. The star recollects that for a second he wondered if he could have done such a horrible thing as he was drunk that night and had a blackout. Farrell says that the teen had a mole on his face and bushy eye-brows. Moreover, it was written that he spoke in two dimensions with an Irish accent.
The teen wanted to kill the other man. The real suspect beat him up and set his apartment on fire while the man was left inside the house to burn to death. The actor had to bring his mom to the Sydney airport. The cops showed Farrell a pencil-sketch of the suspect.
The policemen asked the actor what he thought about the photo. The terrified star answered that he thought he was in trouble.
Though, the Irish actor was finally released without a charge. His friend confirmed that Farrell had an alibi for the day of the murder.
The celebrity spent nearly six hours with the cops. It was a luck that his friend had kept a journal which could confirm that for the night of the crime they were partying in the other part of town.
2015-06-23