Pink is not going to be bullied or watch someone being bullied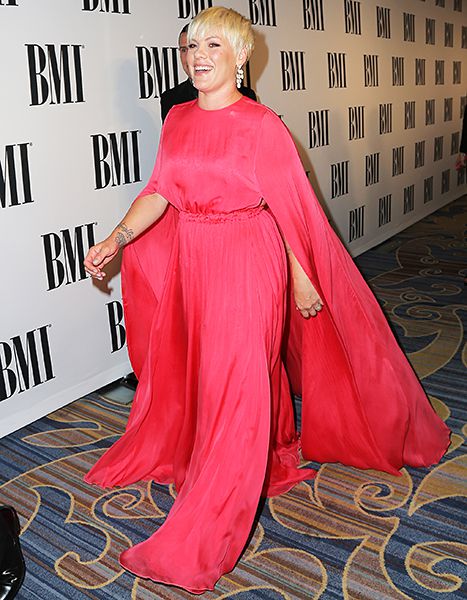 Pink made a takedown of body-shamers back in April. Now the singer is standing up for herself together with everyone who has ever been laughed at.
The 35-year-old star shares with Entertainment Tonight at the BMI Pop Awards that she does not take well on bullying. The conversation happened on May 12. Pink stated that she is not the one who will be bullied. Moreover, she is not the one who will stand by and watch other people being bullied.
The singer hopes that these traits of character will be passed to her daughter Willow. The kid will turn 4 this June. Alecia Moore (by the way, this is Pink's real name) told ET that people may think she is tough, tougher than nails, and that she takes no s—t. All in all, she is a human being.
The star continues to question her body-shamers' own humanity. She wondered what in the world could give them an idea that it is fine to speak nasty things about people they even are not acquainted with.
The "Try" performer considers that people have gotten it wrong. She cannot understand why they are giving themselves so much credit. Why do they think that their thoughts matter? Pink decided that it will be good if she reminds them that she does not care. The star's life is full. She enjoys cooking and she likes food. The singer finds joy in that and everything goes well in the Hart household.
Be damned critics, as Pink always looks perfect!
2015-05-14