Pierce Brosnan and his 3 Sons have a Great Family Night out at the Debut of No Escape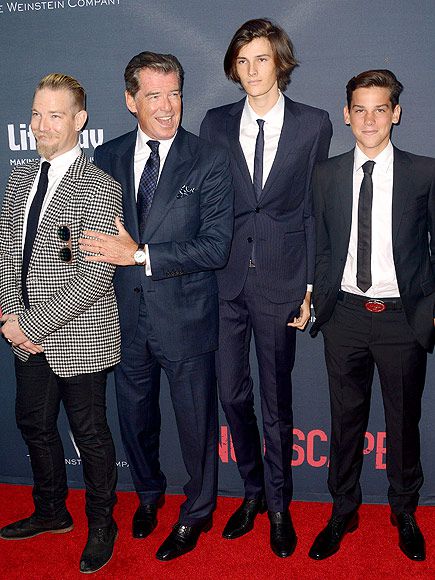 Pierce Brosnan took his sons (14-year-old Paris, 18-year-old Dylan and 31-year-old Sean) to the presentation of his latest film in Los Angeles. The film is called No Escape. The event happened this Monday. Posing for paparazzi on the red carpet, the Brosnan boys ended up with a cute family portrait.
Not long ago Dylan made news. He was modeling for Saint Laurent. He and Paris are Brosnan's sons from Keely Shaye. They were performing in James Bond. By the way, Pierce and Keely have celebrated the 14th wedding anniversary not long ago.
As to Sean, his mother is the late Cassandra Harris. It was ovarian cancer that killed her in 1991. Sean was only 8 years old at that time. Pierce adopted Charlotte, Cassandra's daughter. It was found out two years ago that she has the same disease.
The 62-year-old actor performs together with Lake Bell and Owen Wilson in the new film. No Escape will be lunched on August 26. It is about a businessman (Wilson) who is trapped with his family in a zone of war.
2015-08-19