Pictures of Debi Mazar and Gabriele Corcos' Rustic Farmhouse in Italy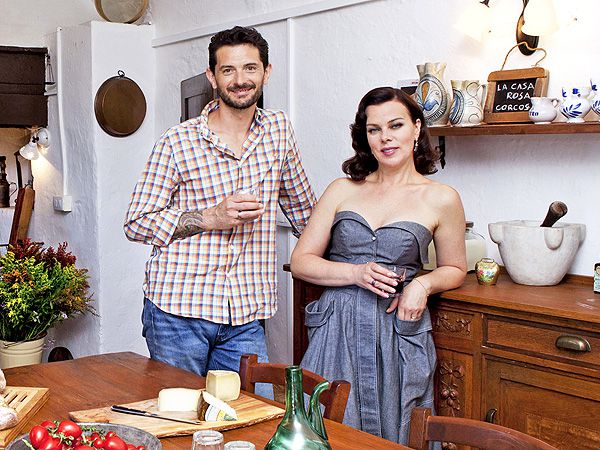 Debi Mazar and Gabriele Corcos revealed their Italian farmhouse of the 14th century for the March publication of Food Network Magazine and it appeared to be a typical one.
The couple together with stars of Cooking Channel's show Extra Virgin cannot wait having a great time at Corco's great-grandfather's house for several weeks every summer. Their daughters, an eight-year old Giulia and a 12-year-old Evelina are also looking forward to it. Though, cooking a family meal is harder as it is stateside.
The Corco family has to use a wood-burning stove. Moreover, they also have a lovable rooster called Ettore.
The star of the new TV Land show Younger Mazur shares that their rooster is a real stud.
Since the couple raises their daughters at Brooklyn home, their time spending at the rustic farmhouse is rare. Nevertheless, they embrace the Italian flavours despite where they are.
Mazar revealed PEOPLE that one can bring Tuscany anywhere if using the right ingredients. He shares that pasta, fresh fruit, homemade desserts and good wine are their standard entertaining.
The property is situated 20 minutes from Florence. Corcos is intended to honour his forefathers and turn into a cooking school.
He confesses that he is willing to recoup the past.
2015-02-11