Paulina Gretzky Welcomes Their First Child with Her Fiancé Dustin Johnson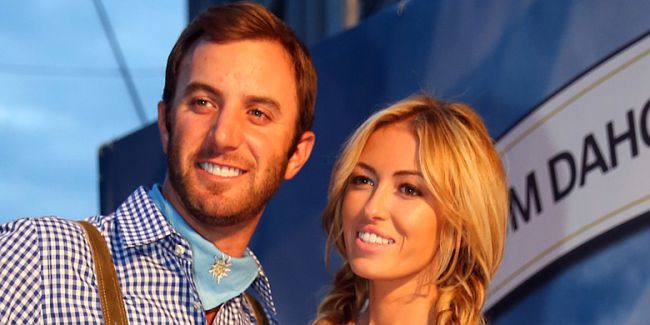 Paulina Gretzky gave birth to her first child and made Wayne Gretzky, a retired hockey legend, a grandfather.
Her and Dustin Johnson's son was born this Monday. The information was spread with the help of the young father's management company on January 20. The company released a statement about the news.
Johnson wrote in his statement that he and his wife are happy to tell about the birth of their son. The boy was born in Los Angeles on Monday morning. He went on saying that both the mother and the child are healthy, resting at the moment and are in great spirits. Paulina's husband also thanked for the love and support their family received. The golfer promised to announce further details soon.
The exited 26-year-old mother shared the information about her future baby and showed a photo on Instagram in September of the last year. A photo where she is cradling her belly near the pool was captioned with words "We're having a baby!"
The sports pro told in a new interview with Sports Illustrated that he is glad to pull his life back together with the help of his splendid future wife and her supportive and caring family.
2015-01-22