Patricia Arquette Wants Equal Salary for Women on Oscars Stage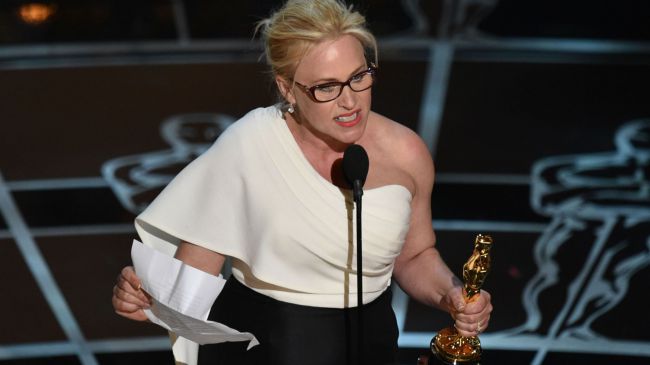 Patricia Arquette made the 2015 Oscars stage political this Sunday. She has applied her best supporting actress acceptance speech to express support for women equality in the United States. The Boyhood star accused Hollywood executives of inequality in their industry not long ago.
This was the reaction at the Sony Pictures hack attack in 2014 which has revealed a number of leading actresses, including American Hustle star Jennifer Lawrence. The actress says that actresses had been paid a significantly less sum than the actors. Arquette wrapped up her speech for Best Performance by an Actress in a Supporting Role in her campaign for rights equality. The star considers that they have fought for equal rights of every woman who have given birth, every tax payer and every citizen of America. She stressed that it's their time to be paid equally once and for all. Her mighty speech was highly supported. The received applauses from Jenifer Lopez, Shirley MacLine, Meryl Streep and her Boyhood partner Ethan Hawke.
2015-02-24