Pamela Anderson and Rick Salomon Apologize for Hurt Caused in the Process of Their Divorce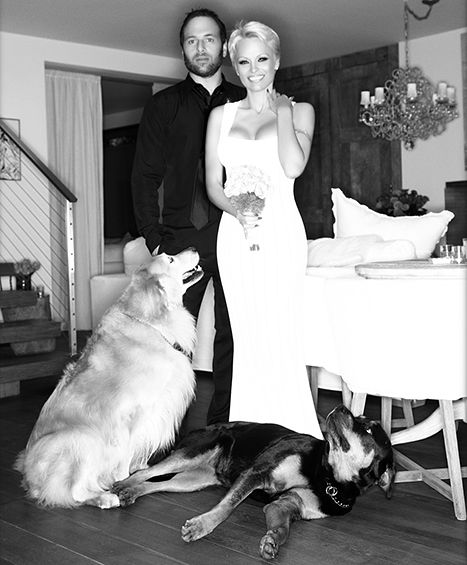 Pamela Anderson and Rick Salomon have officially divorced. They did it for a second time, by the way.
Anderson has finished divorcing from Salomon this Wednesday. The couple smoked the peace-pipe and tries to move on in a civil way.
The 47-year-old Baywatch star decided to end the marriage to her third husband in a year and a half. The couple has been married before from 2007 till 2008.
Their divorce was public and messy. The 47-year-old Salomon called Anderson a "serial baby killer". Both of them released a statement this Wednesday. They apologize for their behaviour and actions and promise to take a more respectful manner.
The joint statement was published in Us Weekly. It reads that public divorces can be tough and cruel. The couple apologizes in front of their families and friends for the embarrassment and hurt they have caused. It is also stated that Anderson and Salomon have come to a friendly agreement. They are moving on.
They also retract any hurtful statements they have made in haste considering family and private sensitivities. Both of them wish well to their families and each other.
Anderson has two children – the 18-year-old Brandon and the 17-year-old Dylan – from her first husband Tommy Lee in the 1990s. The Playboy star was also married to Kid Rock for several months back in 2006.
2015-04-30