Oscars 2015: A Secret of Cate Blanchett''s Glow from Her Makeup Artist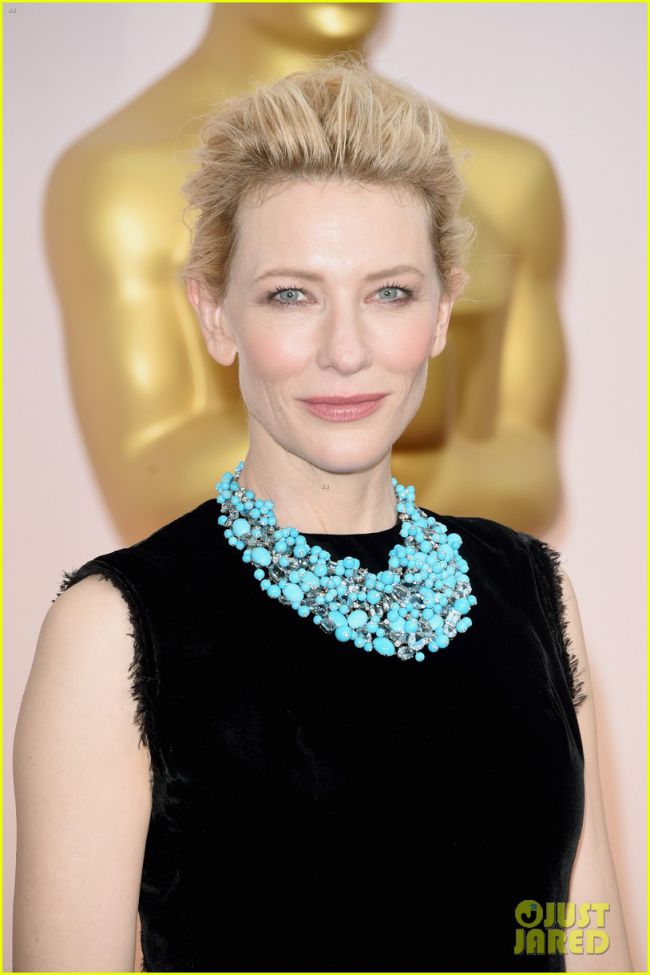 A beautiful outlook ready for any disasters is a necessity for an Oscar night. No one can compete with Cate Blanchett's flawless skin. The actress's makeup artist Jeanine Lobell shared the secret of glowing cheeks.
Everything starts with an inspiration in proper dress and accessories, Lobell tells PEOPLE. The professional shares that once she saw the Tiffany & Co necklace that the actress matched with her silk velvet Maison Margiela dress, she came up with "something stronger" than the neutral outlook.
The women discussed the completely black gown (which would have been a much calmer style choice than the glinting Armani Privé dress she put on in 2014) and the turquoise necklace. They came up with a smokey eye which would glam up the actress's outlook (with the help of an Armani eye palette). Though, the artist clarified that it will not be a rock-n-roll smokey-eye.
The women did not even try the makeup before the event. The two-time Oscar award obtainer naturally has a smooth complexion. So, she simply prepared her skin clean. At first, Lobell used a SK-II Facial Treatment Mask which hydrated Blanchett's skin. The star is an ambassador for the skincare brand. Lobell assures that it really plumps the skin up and that is why she can apply less makeup.
2015-02-24