One More 'History Of Rap' with Justin Timberlake and Jimmy Fallon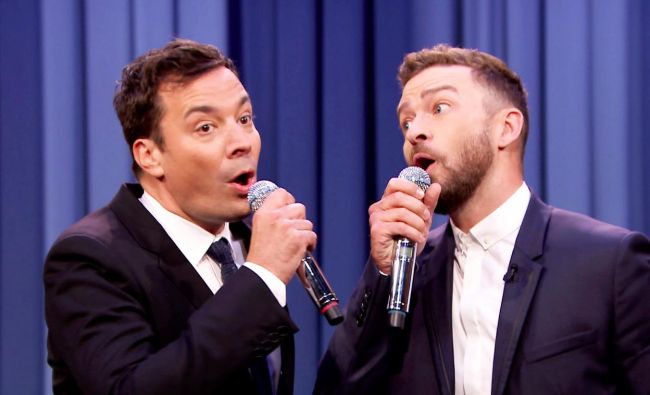 Last night Justin Timberlake visited The Tonight Show with Jimmy Fallon again. It is not a secret that the men often collaborate. Timberlake was supposed to perform in one more instalment of "History of Rap". If we are not mistaken, this is its sixth instalment.
The stars went through thirty years of the history of hip-hop. The show was backed up by the house band of Jimmy that is called The Roots. There were renditions of "Friends" (Whodini), "Know Yourself" (Drake), "Rock the Bells" (LL Cool J) and "My Way" (Fetty Wap). The likes of N.W.A., Big Sean, MC Hammer, Kendrick Lamar and Snow also treated us.
Definitely, admirers of all sub-genres of hip-hop have found their performance really cool.
2015-09-11